let us help you find the perfect service
select from below
Our treatment options start by clearing the path so we can transform your skin. Balancing and calming is our goal, as we restore the skins natural healthy glow. But life can get busy and sometimes all you want, is to take a moment to breathe. As we Recalibrate your skin, you can nurture, love and create more time for yourself.
The ideal opportunity to ask questions and get to know each other – Consider this the perfect first date. We want to know about your past and present, so we can unlock and discover your skins 'why'. You will leave with a personalised prescriptive plan as you embark on your journey to a greater understanding on how you will reach your skin goals.
When the skin doesn't function as it should, it can become dehydrated and stressed. Our moisture boosting signature facial balances and restores your skin's natural hydration levels. With your skin recalibrated, it will be visibly calmer, more plump and hydrated.
Does the appearance of pigmentation, uneven skin tone and dark spots trouble you? Our skin brightening signature facial uses potent pigmentation brighteners and inhibitors to restore a luminous glow to your skin.
When the skin is excessively oily, has congested pores, or is inflamed and suffering from breakouts, it can be frustrating. Our deep cleansing signature facial incorporates a BHA Peel and other skin-clearing ingredients to deeply penetrate the pores of the skin. This helps to clear away congestion, control oil, mattify the complexion and reduce future breakouts.
When life is on the move and you need to slow down. Allow the sounds to replace tension with mindful relaxation, the jade roller to soothe and energise your skin and this experience to help you find your centre. Organic age-defying ingredients will leave your skin looking and feeling firmer, brighter and refreshed.
microdermabrasion express
Using a diamond tip, we gently glide the wand over the skin to remove the build-up of dead skin cells. It's the perfect pick-me-up to reveal a more vibrant, radiant appearance. Micro-dermabrasion clears the way, so your skin can absorb active ingredients more deeply, where they do their best work and deliver results.
A gentle yet potent radiance-boosting treatment perfect for every skin type. Combining a powerful blend of 8 skin brightening agents, rapidly reducing the appearance of hyperpigmentation, dark spots and blotchiness to instantly reveal a luminous complexion.
meditation facial with LED
The wonders of LED are worth noting, results are incredible. It's for everyone and every skin! This light therapy treatment uses the absorption of light to stimulate changes in the skin on a cellular level. As the power of LED light works its wonder on you and your mood, we'll guide you through a deeply relaxing meditation. Perfect when you need to recalibrate your skin, reboot your mind and soothe your senses.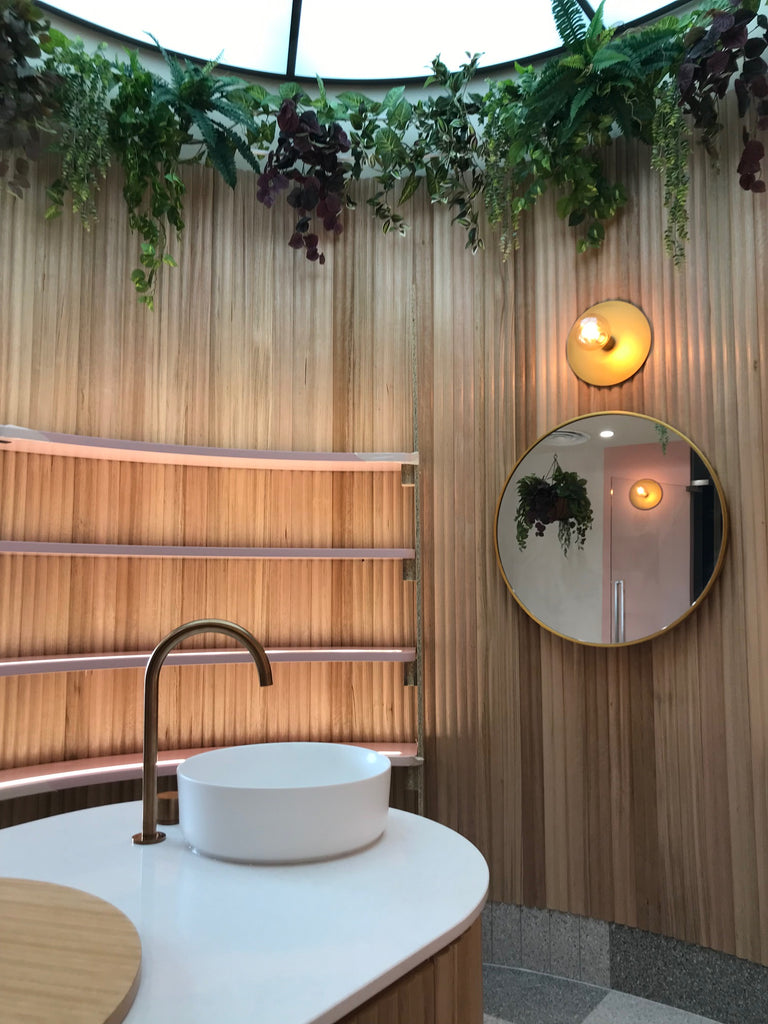 what comes next?
Nourishment
Venture boldly to the next step in your journey of beauty and wellness. Before you know it, you're excitedly sprinting with anticipation for the possibilities that await. We're increasing the impact with our High Performance Facials.. You'll be looking as good as you feel!
performance plus - hydrate and repair
This high-powered Lactic Acid Facial works on exfoliating the skin's surface and improving cell turnover. All while activating the skin's ability to retain its natural moisture by stimulating hyaluronic acid. Giving the skin back its bounce with renewed clarity and luminosity.
Clear acne and problemativ Skin. We're harnessing the benefits of Mandelic acid to decongest, clarify and balance oil flow. This next-level treatment combines the wonders of Niacinamide with the potent antioxidant capabilities of Clove Oil to down-regulate oil, improve barrier function and reduce inflammation.
performance plus - brighten and lighten
When skin looks blotchy, uneven and has lost its natural glow. We combine our supercharged Brightening Accelerator Mask with Beta and Alpha-Hydroxy acids to minimise the appearance of dark spots, hyperpigmentation and blotchiness. Revealing a more even skin tone and a revived complexion.
performance plus - anti-ageing
When the skin is showing signs of premature ageing, sun-damage and needs a powerhouse of anti-ageing ingredients. This treatment combines the proven impact of retinol with the exfoliating and soothing effects of bromelain. Your skin will feel instantly refreshed, refined and hydrated. Regular treatments will reduce the appearance of fine lines and wrinkles, even tone and improve the health and luminosity of your skin.
micro-hydra lift - optimal facial rejuvenation
The perfect all-in-one treatment to improve tone and texture, clear away congestion and impurities, reduce wrinkles, minimise pigmentation and rejuvenate the skin. Starting with a deep cleanse, we'll then oxygenate your skin in preparation for a deep surface exfoliation with Beta and Hydroxy Acids. Your skin is now ready for an infusion of nutrient-rich serums followed by radiofrequency to lift and tone the skin. All finished with a relaxing massage. A non-invasive, safe, painless treatment that does it all.
organic facial - with GUA SHA technique
When your appearance looks and feels tired, puffy and sallow. A uniquely mindful facial experience focussed on soft tissue transformation through the technique of GUA SHA. The aid of crystals defy age by stimulating the flow of toxins from the face, while the infusion of potent organic ingredients stimulates collagen production and improves hydration. You'll leave us looking and feeling refreshed and transformed.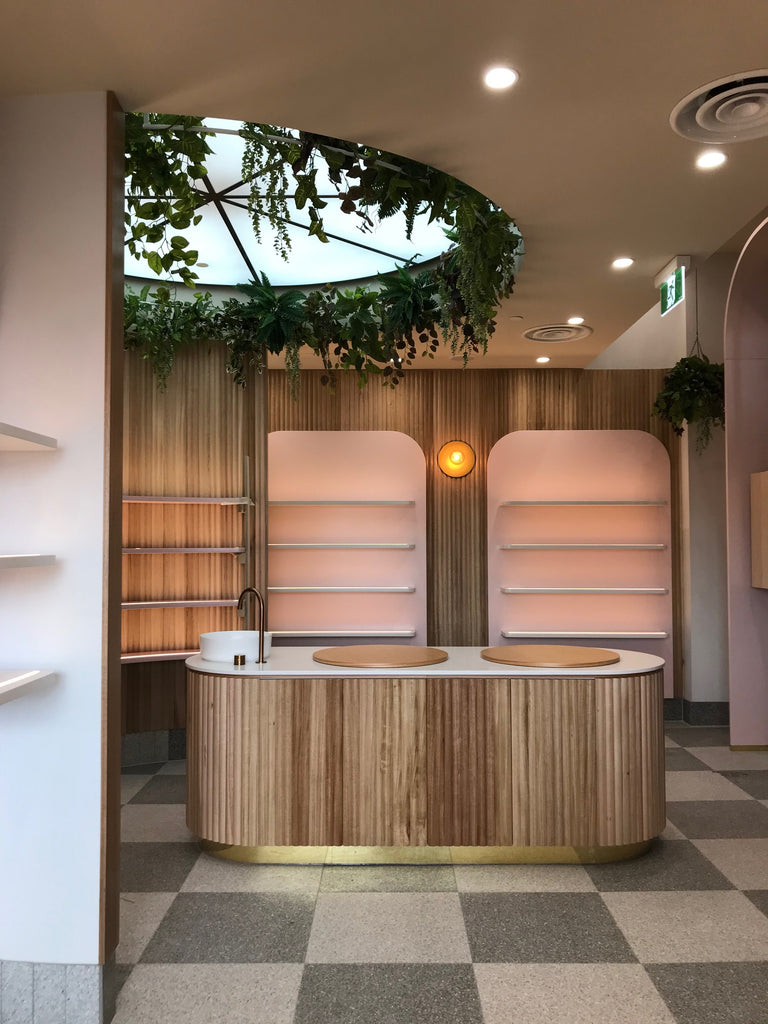 when you're ready
Corrective
Your skin's ready for this. It's getting stronger, more resilient and happily accepts the intensity of our Advanced Performance Plus facial programme. The results are outstanding!! Once your skin's in optimum condition and performing as it should you can stay here to gain optimum results or just circle right back around.
advanced performance plus - repair
For dull, dry and dehydrated skin. An advanced treatment to simultaneously resurface with microdermabrasion while powering up the performance of the skin. Essential nutrients are then infused using low-frequency ultrasound to smooth, plump and boost skin's hydration levels like never before.
advanced performance plus - clarity
For acne and congested skin. We begin by exfoliating the skin using microdermabrasion, followed by an application of Mandelic acid. An infusion of the super nutrients AHA's and BHA's is then applied to the skin using low-frequency ultrasound. An advanced performance facial to refine and smooth the texture of your skin, leaving you with a clear and bright complexion.
advanced performance plus - azyme
Maximum impact with maximum results for prematurely aged and sun-damaged skin. Microdermabrasion, low-frequency ultrasound and LED, combined with the power of retinol, will reverse the premature signs of ageing. Your skin will look radiant and glowing with luminosity from the first moment and with regular treatments, you'll see a significant reduction in wrinkles, sun damage and pigmentation with this advanced performance facial.
Sometimes all we can say is WOW! That's how we feel about this advanced and corrective facial treatment. With a powerful delivery of two peels, this customised treatment supports all skin conditions, such as pigmentation, acne and ageing. You name it and this facial does it, with minimal discomfort to the skin. An advanced performance and corrective treatment providing maximum impact for maximum results.
Also known as collagen induction therapy. After an initial consultation and appropriate preparatory homecare, your skin is ready for your first treatment. Surgically sterilised needles gently puncture the skin activating the skin's wound healing response, which stimulates a cascade of activities within your skin to produce new, healthy collagen to smooth away lines and wrinkles. DermapenTM is safe for all skin types including acne and can be use over the whole face; the eyes area, neck and décolletage can all be treated successfully. Areas of the body can also be treated to diminish newly formed stretch marks and imperfections. DermapenTM is perfect for any skin in need of corrective rejuvenation without the risk of side effects or extended social downtime.
Neck & Decolletage | $55
Hands | $55
Stomach | $65

Our approach is holistic, so why stop at just your face?
Treat your chest area if sun-damage, premature ageing, uneven skin tone or breakouts are of particular concern.
Put your best foot forward and treat dry, rough and uneven skin texture.
A powerful technology that heats the skin to encourage its production of collagen and elastin. Leaving your skin tighter whilst eliminating fine lines and wrinkles!
If you love radiant results then add this procedure to your treatments.
Our boosting corrective ingredients and treatments banish dryness, sun damage and uneven texture and tone
Fine lines, tiny crows feet, wrinkles and puffiness can all be corrected.
Add this to your treatment to restore and rejuvenate the skin as the light improves your mood.